Don't forget physicals and updated immunizations are due October 15th to avoid exclusions. Check out the website for a detailed explanation of the requirements for each grade! Email reminders have gone out to those with missing documents. If required documents are not turned in by October 15th, exclusions will start October 17th. Please contact
nurse@hbr429.org
with any questions!! /o/hbr-429/page/district-nurse

Check out this week's Every Royal's Voice blog post to get insight from @HBRHS429 students about their move to Hinckley and start of the school year -
https://tinyurl.com/HBR-Blogspot
. #WeAreHBR #BackToBetter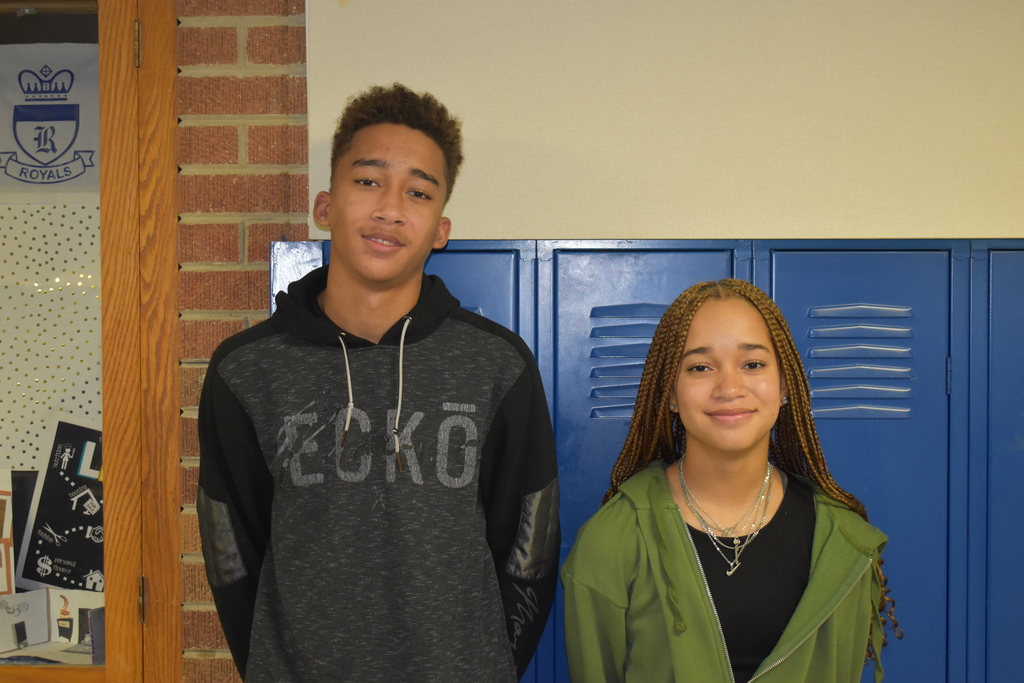 Check out this week's Every Royal's Voice blog post to get insight from @HBRMS429 students about their transition to 6th grade and how HBRMS staff pave the way for success -
https://tinyurl.com/HBR-Blogspot
. #WeAreHBR #BackToBetter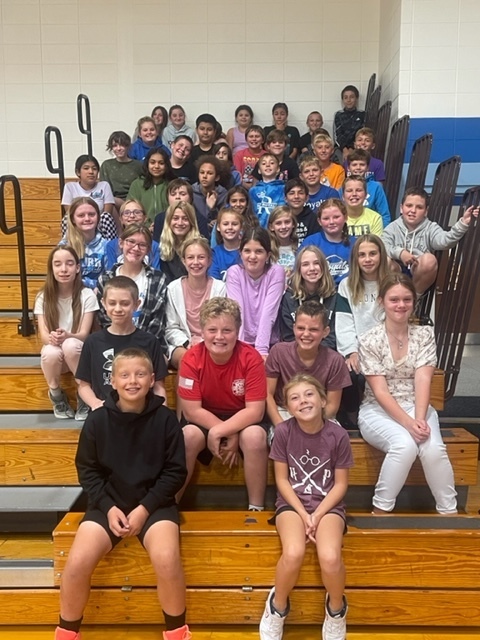 Check out this week's Every Royal's Voice blog post to get insight from an @HBRES429 student about their learning in 1st grade -
https://tinyurl.com/HBR-Blogspot
. #WeAreHBR #BackToBetter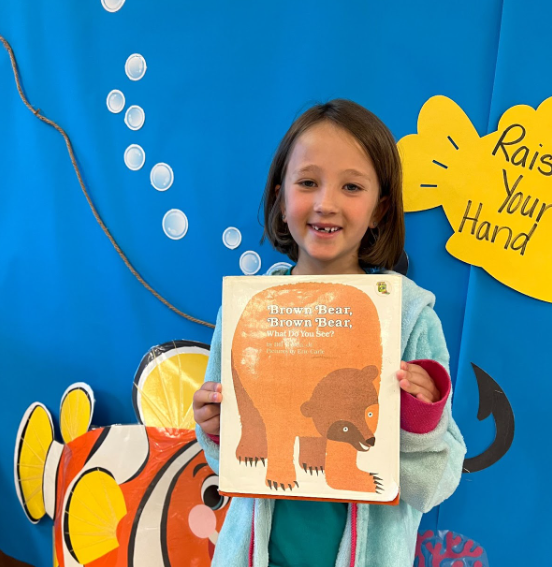 Bus Alert! Tomorrow, Friday Aug 26, 2022, will be another CrazyBus Day for our middle school students. If your child rides Bus 39 to the middle school, their pick up time will be later tomorrow. Schedule will be similar to Wednesday 8/24/22. Contact Beth Doty
bdoty@hbr429.org
with questions.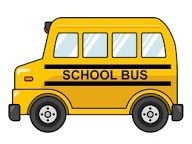 Important Bus Information: Wednesday 8/24/22 will be a CRAZY BUS DAY for our middle school Hinckley bus riders. Please check your email for pick-up and drop-off times. First pick-up will occur at 8:15 AM with the Shuttle departing HBRES at 8:22 AM.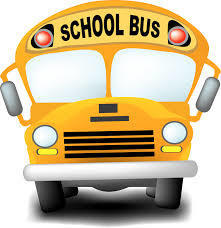 For the 2022-23 school year, we will be shifting our focus from contact tracing to infection control, in line with local, state, and federal guidelines related to COVID-19 mitigations. Please visit
www.hbr429.org
and click on the COVID button for more information about these updated guidelines and the most recent decision tree for schools. Any individual who tests positive must exclude for 5 calendar days from the onset of symptoms or positive test. Individuals who are able to mask may return on day 6, remaining masked through day 10 unless proof of 2 consecutive negative home or lab tests. Students who are excluded from school due to being COVID positive continue to have access to the remote learning platform during their exclusion period. COVID testing will be provided for any symptomatic student or staff by appointment only. Please email
nurse@hbr429.org
to schedule an appointment.


Check out our first 2022-2023 Every Royal's Voice blog post to get insight from @HBRCUSD429 Superintendent, @HBR429Sup, on getting #BackToBetter -
https://tinyurl.com/HBR-Blogspot
. #WeAreHBR #ReadyToGo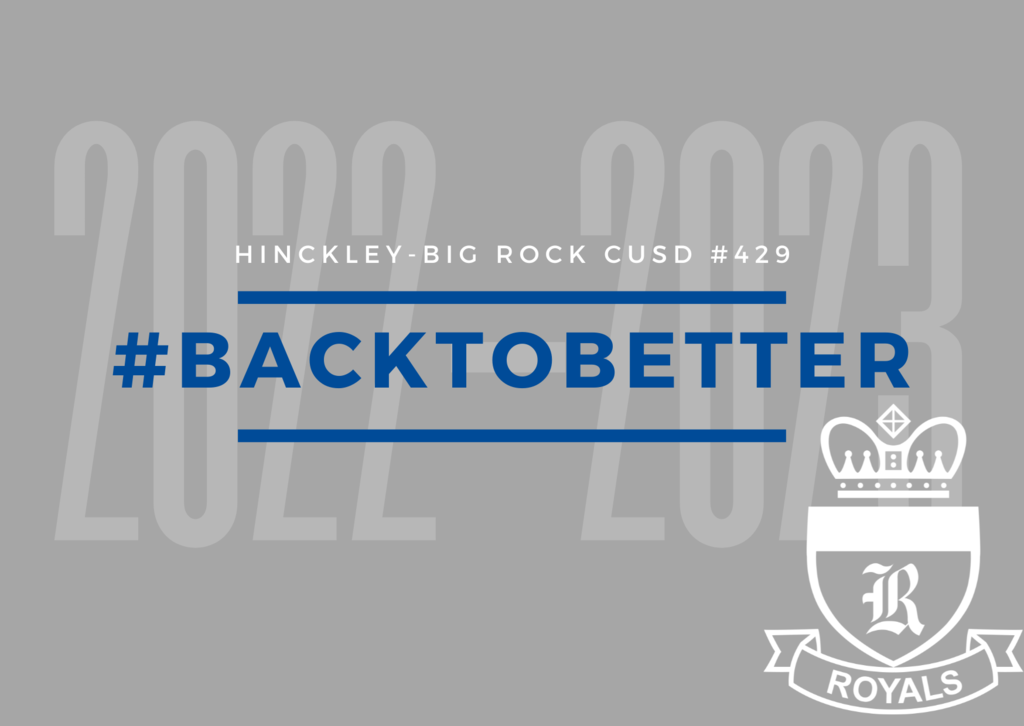 We're thrilled to reintroduce, and for some of you introduce, our app for HBR CUSD #429. It's everything HBR #429 in your pocket. Stay connected by downloading the app today! Download for Android -
https://bit.ly/3L2OMWw
Download for iPhone -
https://apple.co/2XVJkxR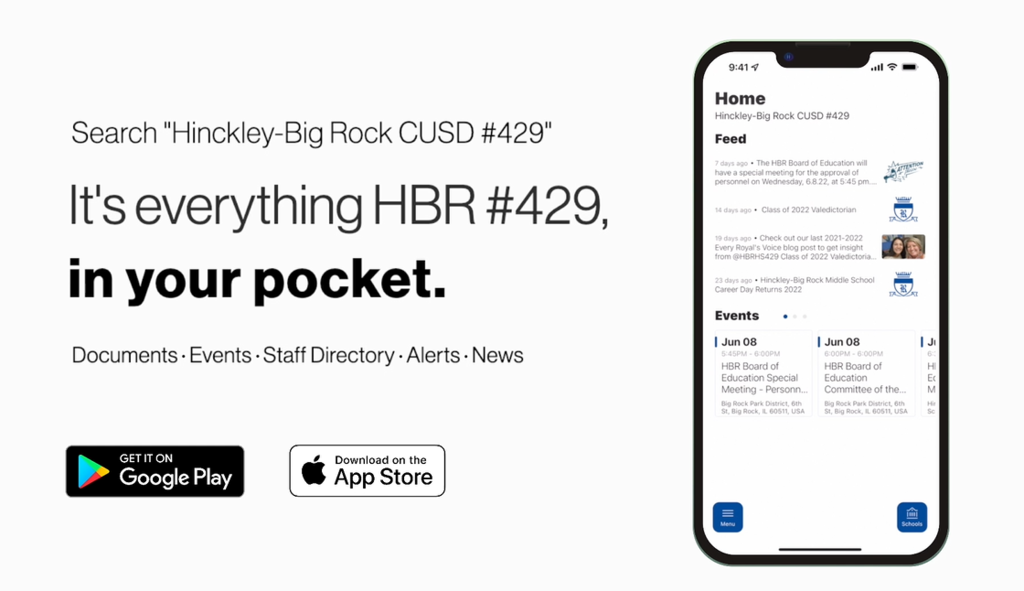 We will be running a crazy bus day this morning, Wednesday, 8/17/22! Mrs. Ruhl BUS #38 and Mrs. Flannery BUS #30 are going to pick up all Hinckley in town middle school students (Route 07) starting at 8:15. We apologize for any inconvenience this causes your family.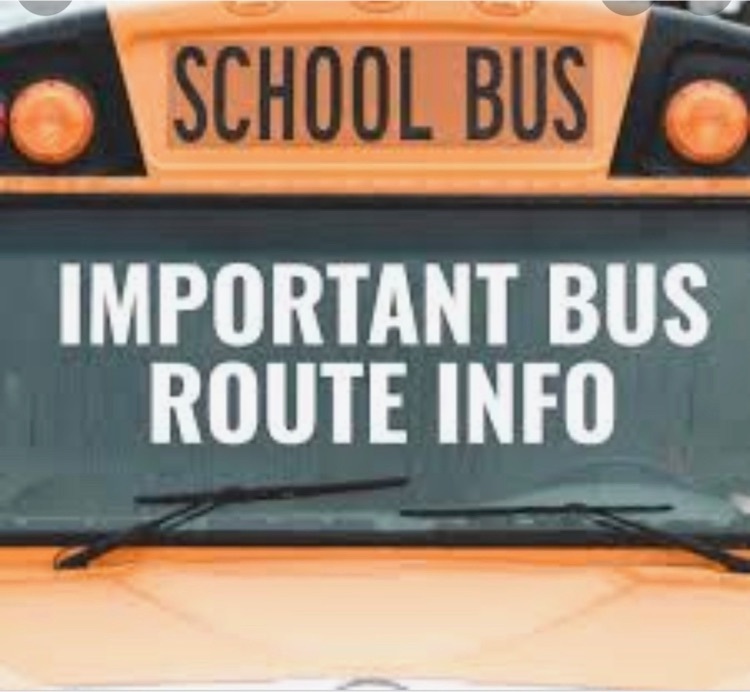 What a way to be welcomed @HBRHS429 to the #FirstDayOfSchool! #WeAreHBR #BackToBetter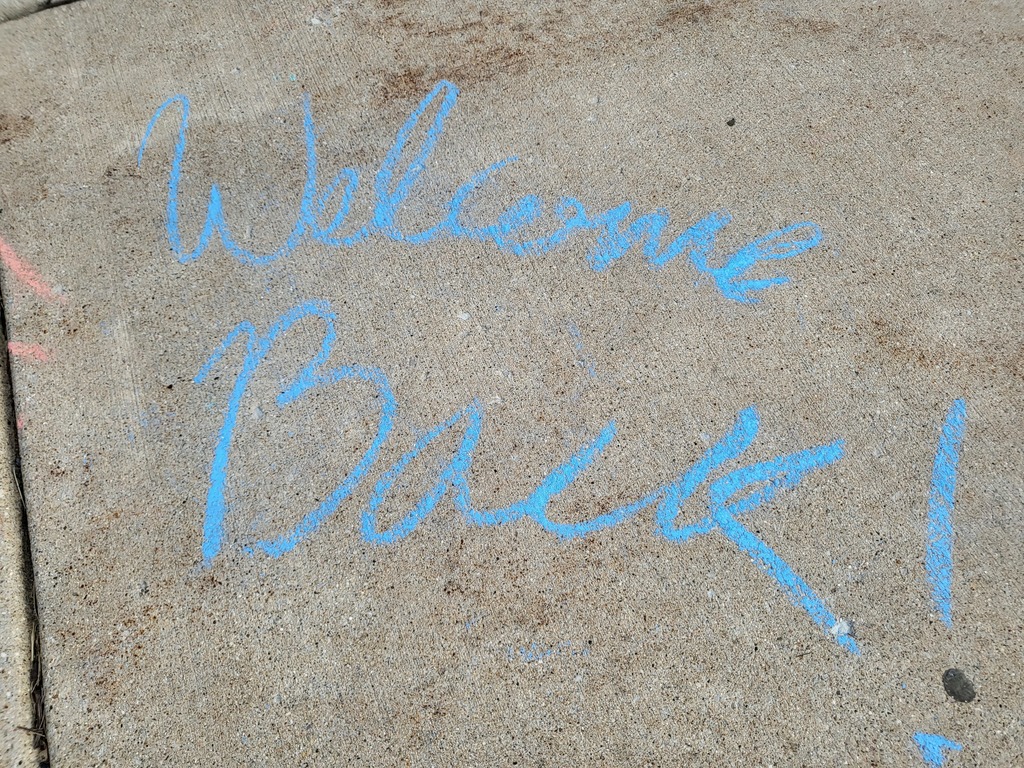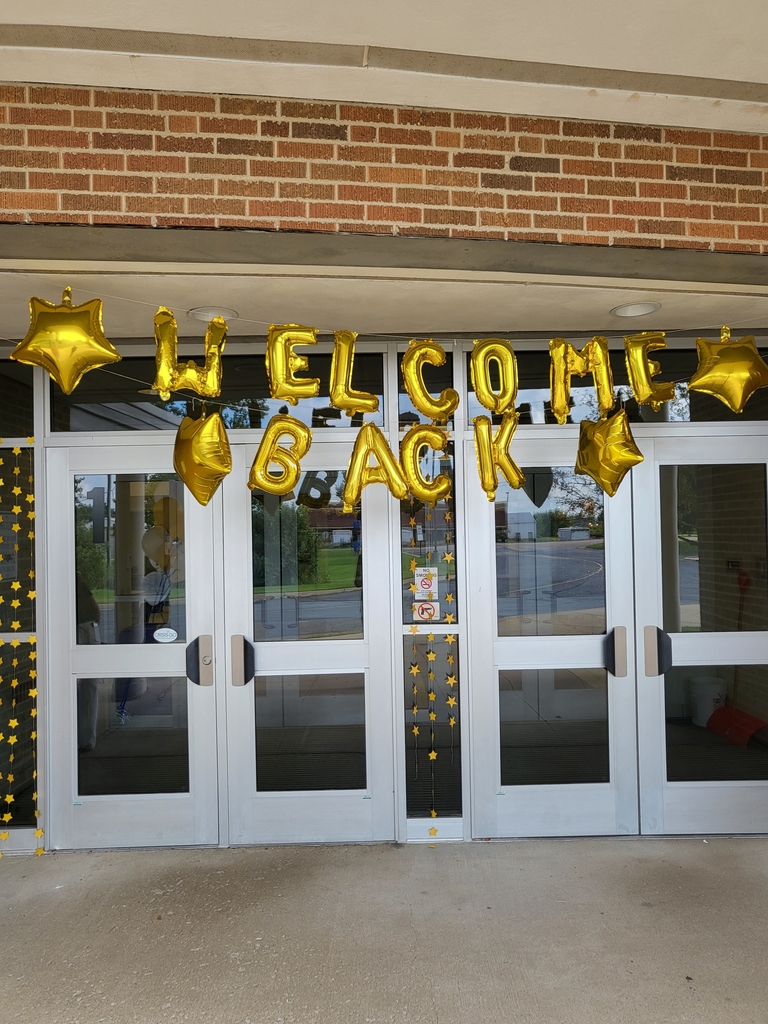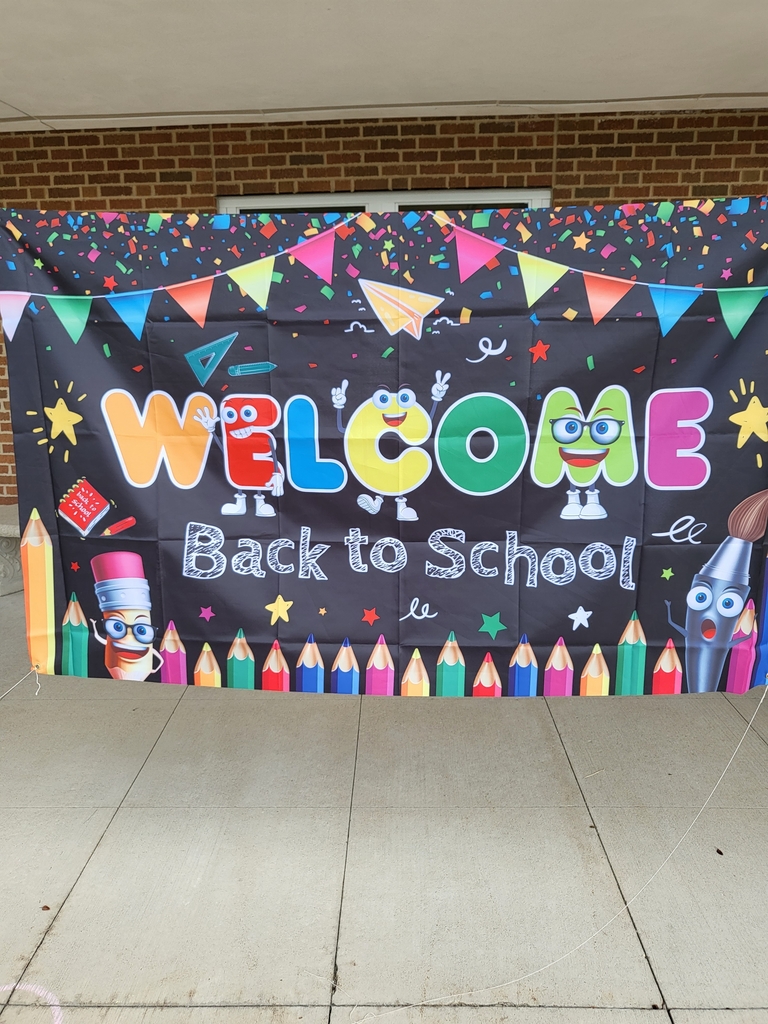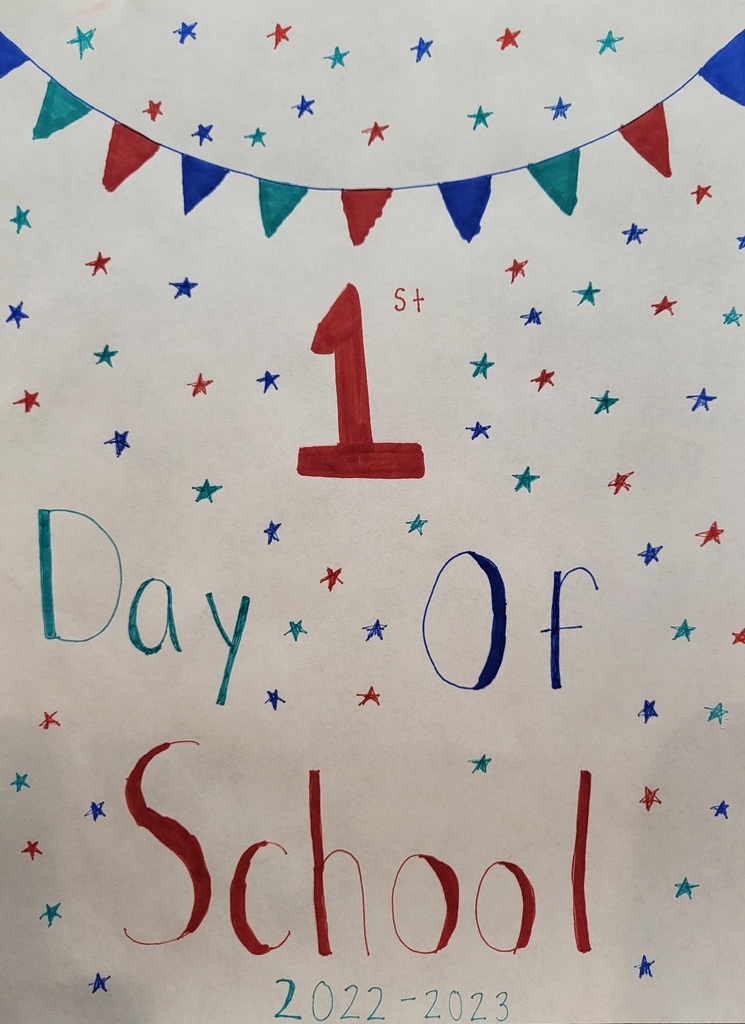 Students @HBRMS429 are #ReadyToGo! #WeAreHBR #BackToBetter #FirstDayOfSchool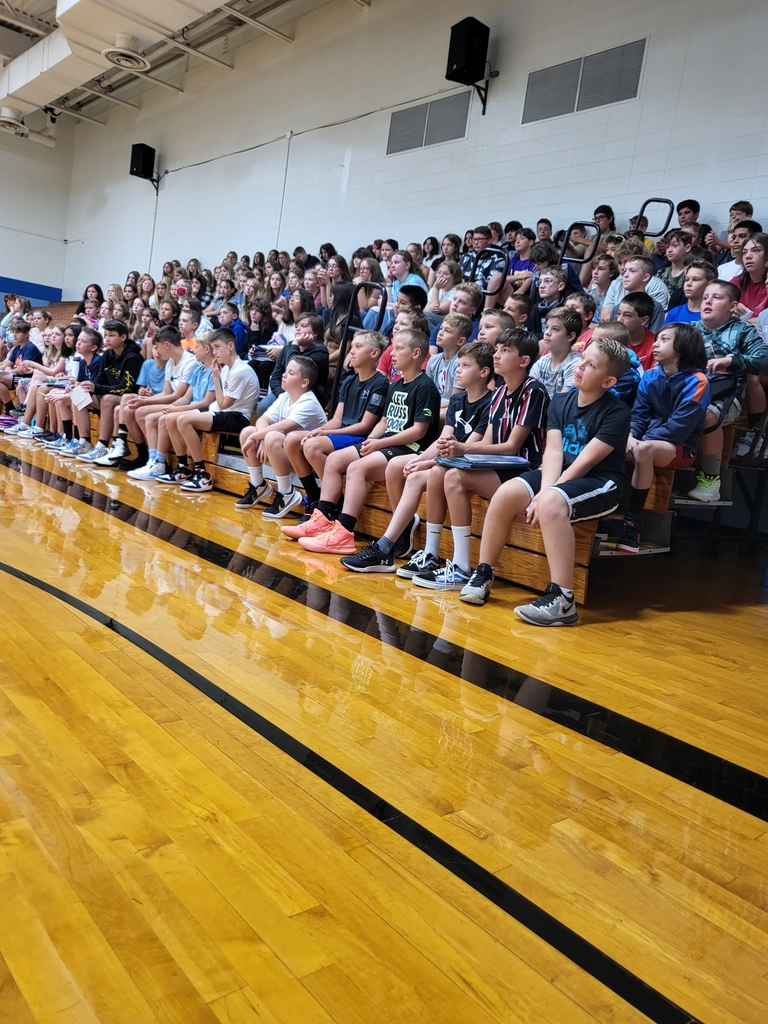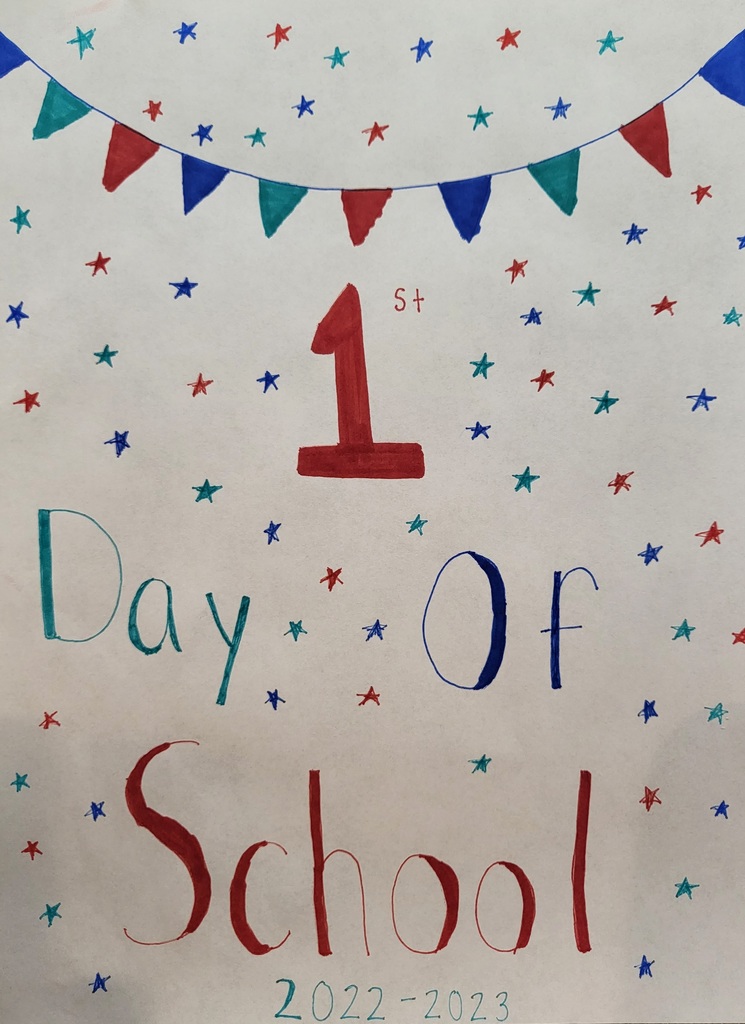 Getting things started @HBRES429 this morning! #WeAreHBR #BackToBetter #FirstDayOfSchool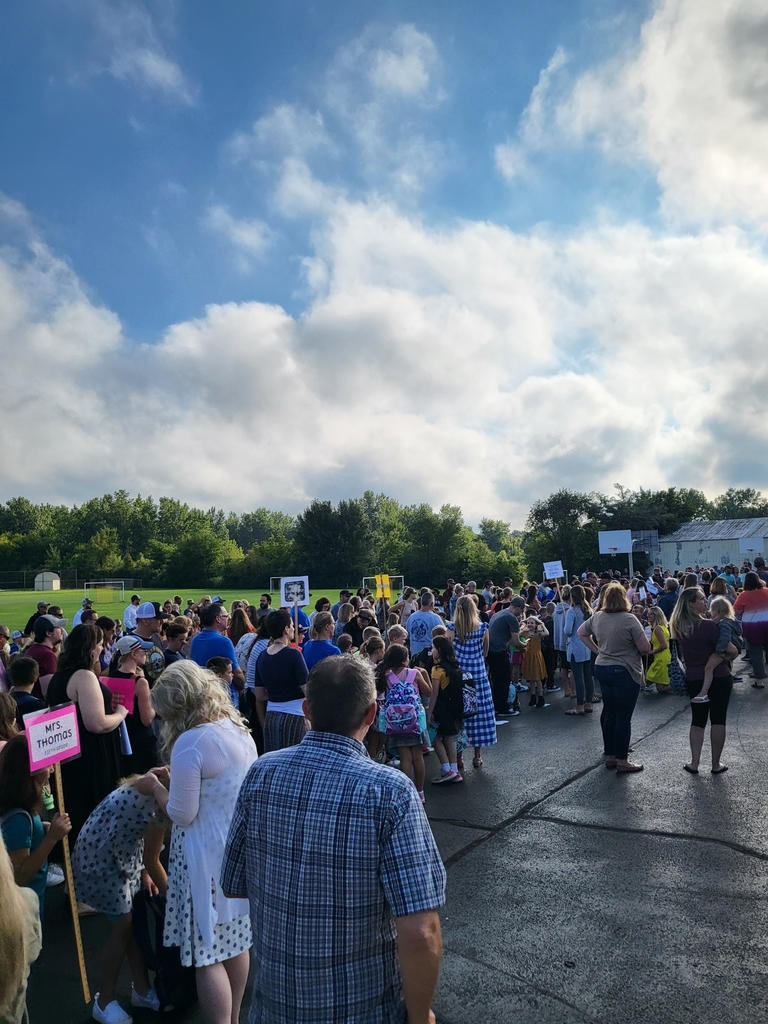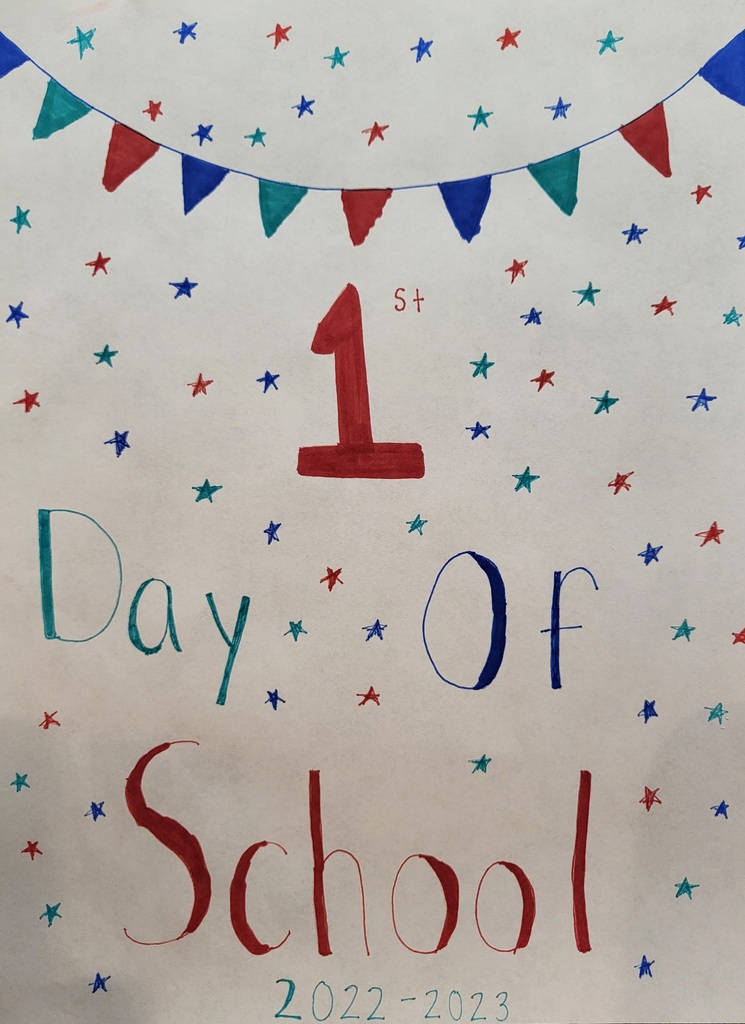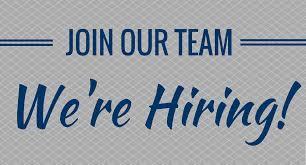 We are working on final preparations for our new certified staff orientation on Thursday and Friday of this week. Excited to welcome our new #RoyalStaffMembers! #WeAreHBR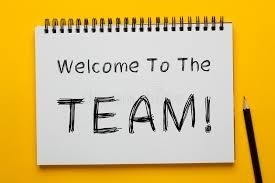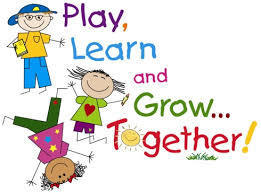 Congratulations to Chris and Matt for bringing home gold and bronze medals in the Special Olympics State Swim Meet this weekend! We are so proud of you!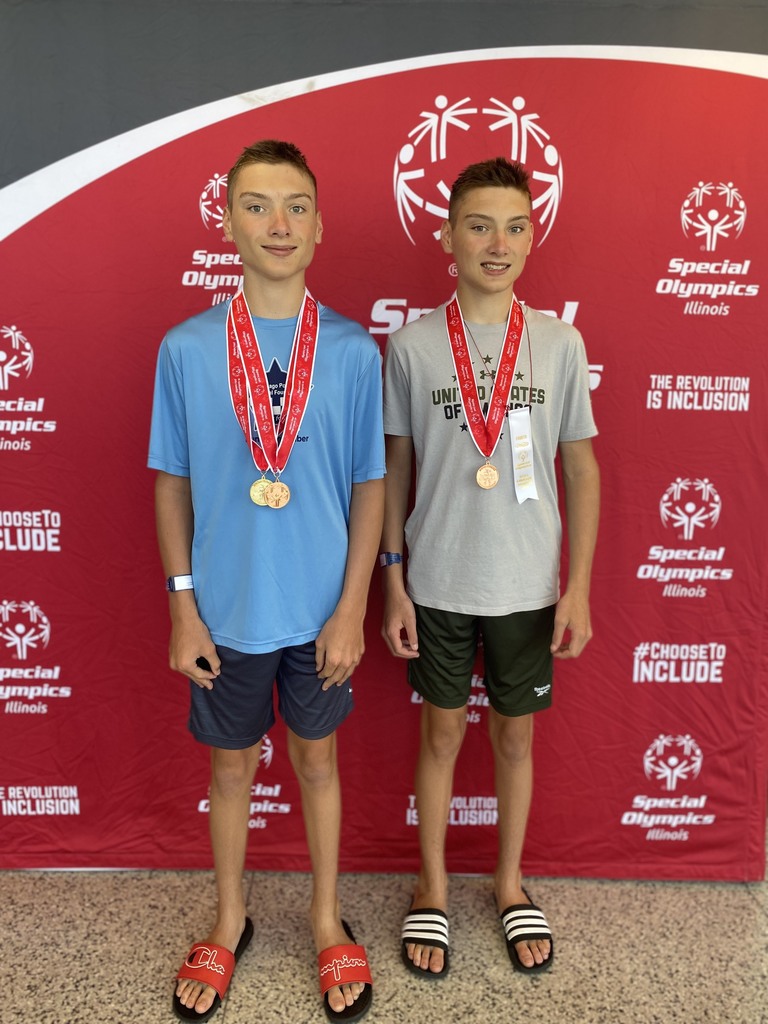 Please join us in welcoming Mrs. Deb Hervey as our Hinckley-Big Rock Elementary School Principal for the 2022-2023 school year!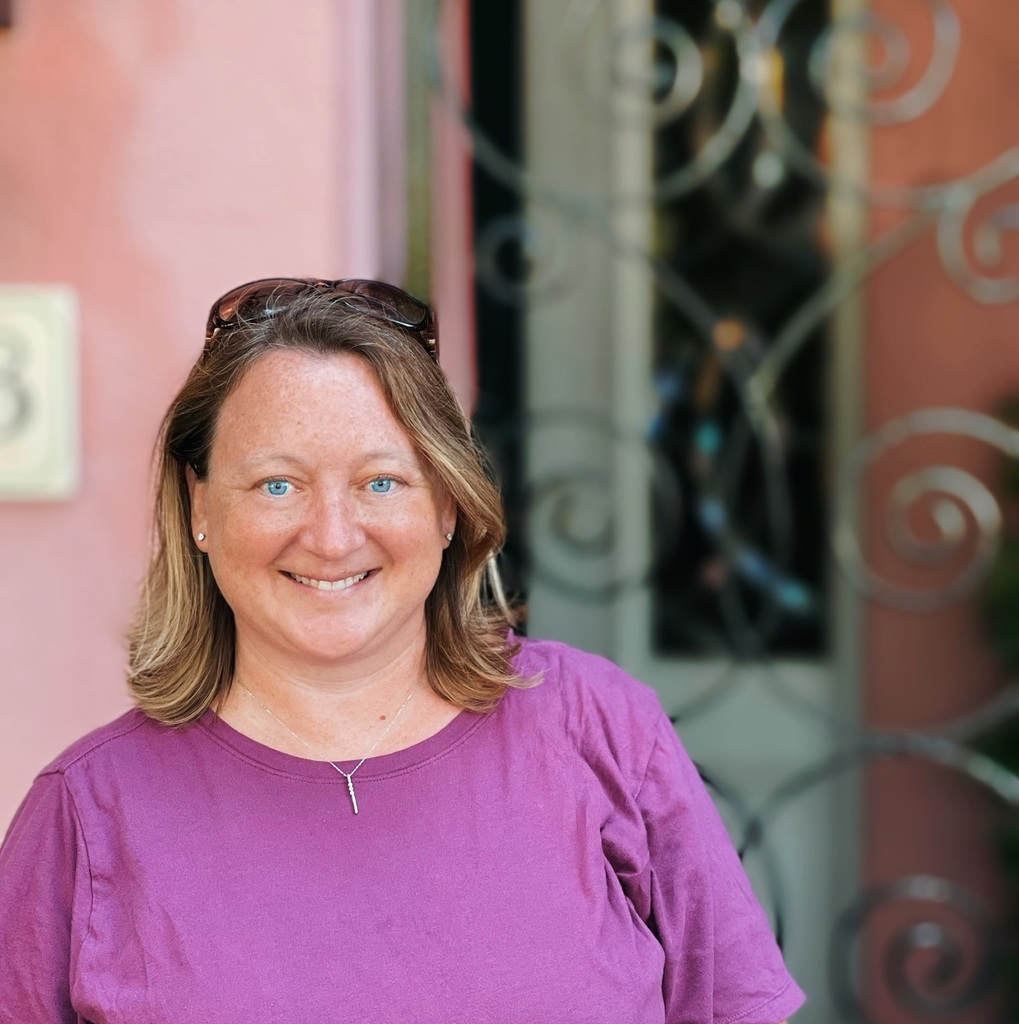 HBR CUSD #429 is looking for individuals interested in being our next Transportation Scheduler and/or Transportation Dispatcher. Interested? See the images and visit
https://tinyurl.com/HBR-Openings
to apply online. #WeAreHBR #RoyalStaffMember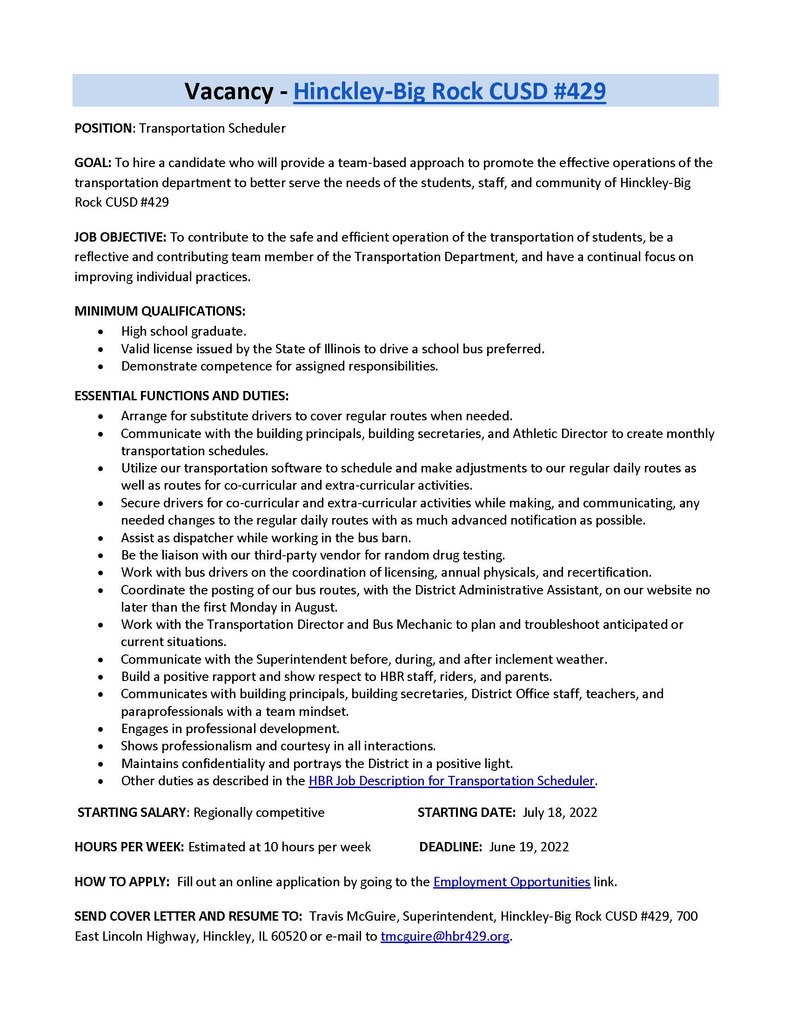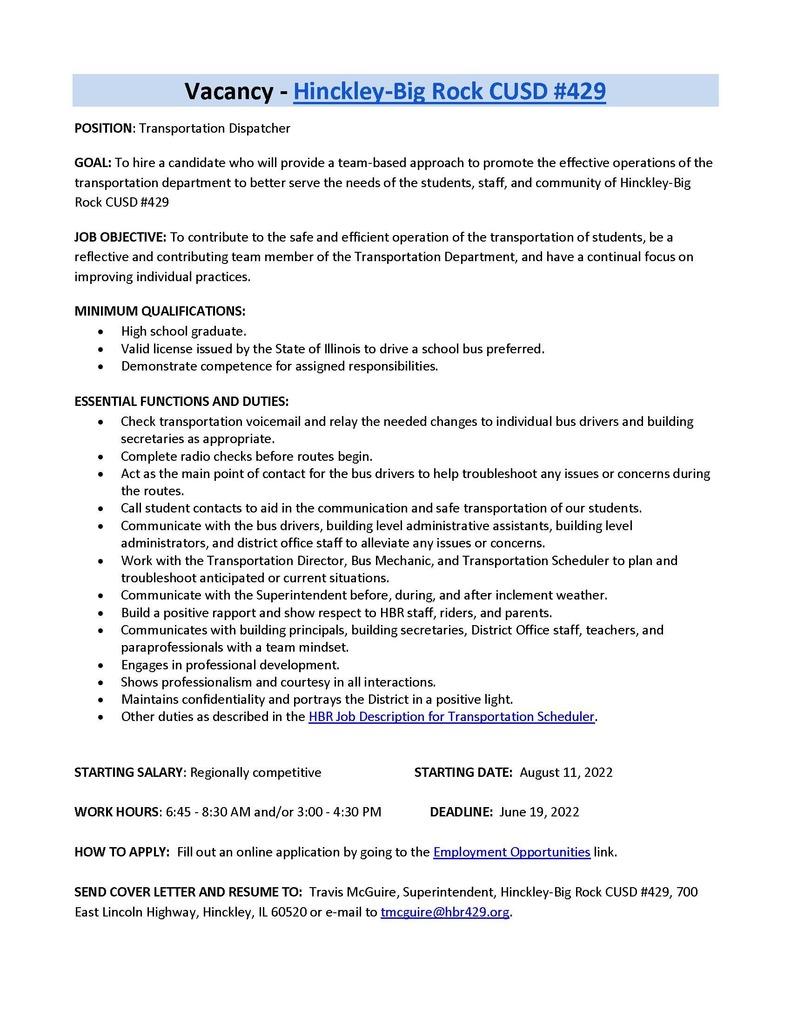 The HBR Board of Education will have a special meeting for the approval of personnel on Wednesday, 6.8.22, at 5:45 pm. Visit
https://www.hbr429.org/events
for additional details. #WeAreHBR